You are the pot of gold at the end of our rainbow
Connecting with you is like hitting the jackpot!
We want to thank you for all that you do. Submit your information so our Homes for Hero leprechaun can send you a  St. Partick's day treat!
As a Hero in our community, you are worth your weight in
GOLD

!
HOMES FOR HEROES CIRCLE OF GIVING
Homes for Heroes provides heroes with more savings than any other national program. When heroes buy or sell a home using Homes for Heroes, they also help other heroes in need because Homes for Heroes, Inc. donates a portion of its earnings to the Homes for Heroes Foundation. This Circle of Giving strengthens American communities by putting more money into the hands of our American heroes and benefits American community programs, organizations, and businesses.
Our mission is the provide extraordinary savings to heroes who provide extraordinary services to our nation and its communities every day.
HOW YOU SAVE WITH HERO REWARDS
CONNECT

Contact us today and become part of the Homes for Heroes community with thousands of other law enforcement professionals! We will automatically connect you with our local specialists. They will contact you within 24 hours, answer your specific real estate and/or mortgage questions, and provide helpful tips. There's no obligation, so you're not committed to anything. We simply know our local specialists will provide you with valuable insight and experience.
SERVE

We are an asset to have on your team. We know your community, current market trends, and how to work within them. We will be a supportive partner who is in your corner to coach you through the process. Our team will look for strategic ways to streamline the process and maximize your savings. We will support you in the important milestones like the loan pre-approval, market analysis, identifying your ideal home, conducting a home search, determining and/or negotiating an offer, and completing home inspections.

This is what we do for our heroes and we do it well.
REWARDS

One of the benefits of working with Homes for Heroes is our Hero Rewards savings. On average police officers, troopers, correctional officers, FBI, 911 dispatchers and other law enforcement professionals save $3,000 when they buy and/or sell a house with us. Hero Rewards savings is our way to give back and thank you for your service. When you work with our local real estate agent specialist to purchase a home and/or sell a house, Homes for Heroes will send you a Hero Rewards check after you close on your home. When you sign a new mortgage or refinance a mortgage, you receive reduced lending fees. In addition, our title company and home inspector specialists provide discounts on their services.
Your Homes For Heroes Partners
Your Lending Partner
SENIOR LOAN OFFICER
Kristal Curley
NMLS# 37549
kcurley@luneta.loans
801-900-7190

Your Real Estate Partner
LICENCED REALTOR®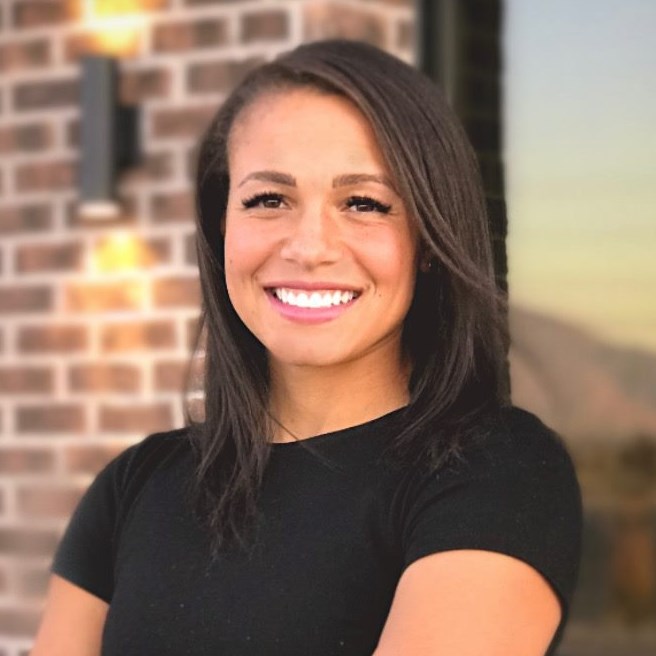 On the job, you serve others. Now it's our turn to serve you.
Let us assist you by making the home buying, selling, or refinancing process a breeze, and saving you money in the process!
SELECT A HERO TO LEARN MORE