Independence
AT THE POINT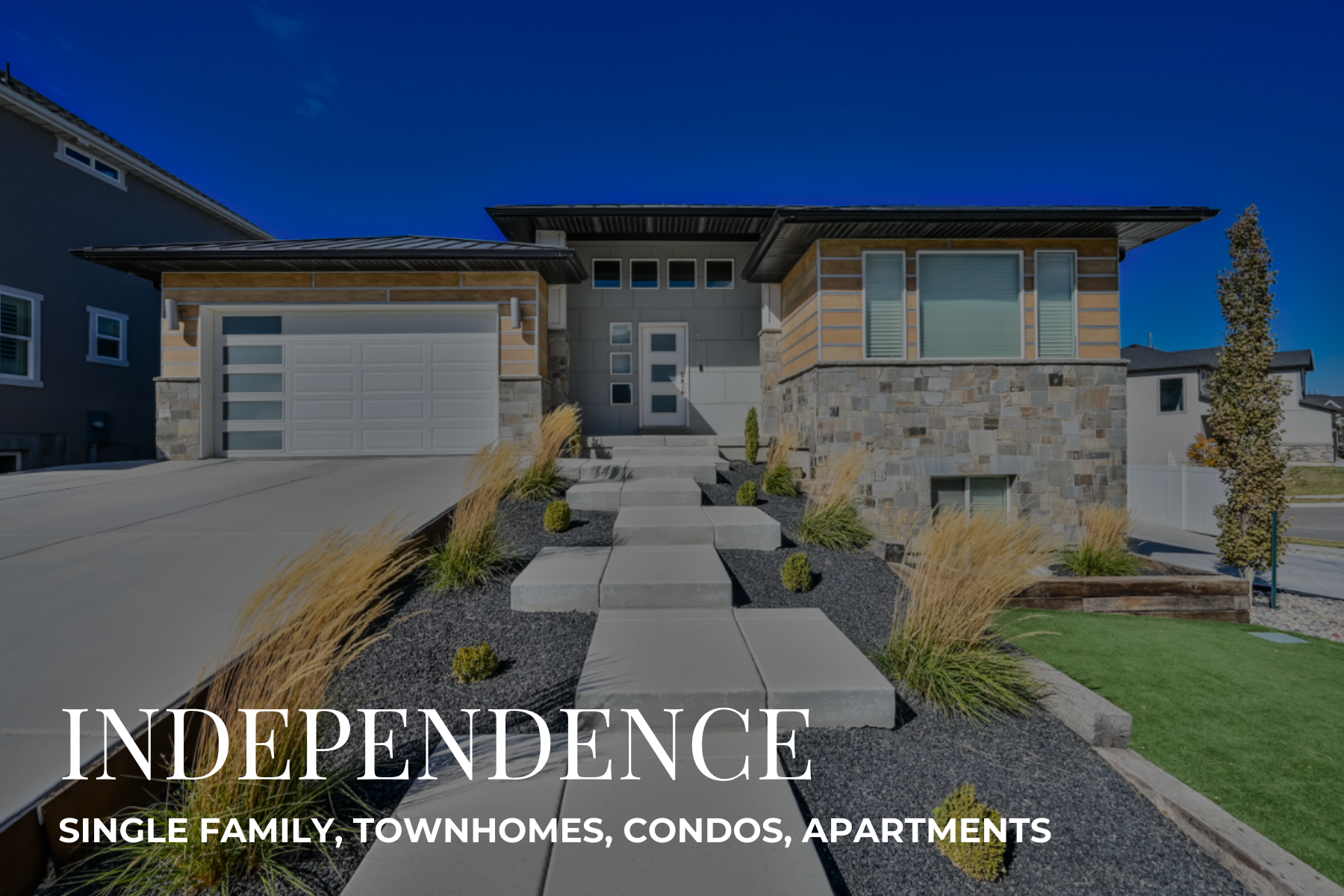 Located in Bluffdale, Utah this welcoming community offers a variety of housing options, from single-family homes to modern townhouses, condos, and apartments all designed with comfort and functionality in mind. 
Providing residents with plenty of opportunities to stay active and socialize Independence boasts numerous amenities, including parks, playgrounds, walking trails, and biking trails.
Independence At The Point is conveniently located near I-15, making it easy for residents to access everything they need within a short drive and a 20-minute commute north to Salt Lake or south to Provo.
Our exclusive home search website stands out by offering detailed community pages for each area, allowing you to dive deep into what makes each sub-division special. You can save your searches for specific areas you're interested in and set up alerts to stay informed about new listings.
We invite you to explore these detailed insights for a deeper understanding of the area's character.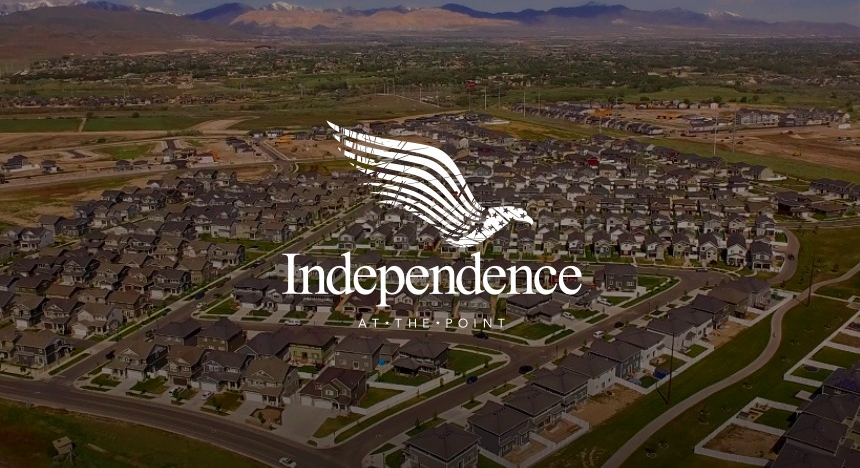 Brick By Brick is your trusted real estate expert for the Independence community located at The Point. With our deep knowledge and professionalism, we're your go-to for property details, private showings, and expert support in buying or selling.
Log in or create an account to mark your favorite homes in the Independence community and make sure to save this property alert to stay informed about new listings that meet your needs.
With Brick by Brick, your real estate journey is in capable hands.
Community Build Year: Started Construction in 2020
Community Building Materials: Stucco; Siding; Rock; Brick
Home SQ FT
Smallest: 2,068
Largest: 5,328
Average: 3,172
Lot Size
Smallest: .04
Largest: .40
Average: .11
Bedrooms
Lowest: 2
Highest: 8
Average: 4
Bathrooms
Lowest: 2
Highest: 6
Average: 3
Home Styles
Rambler, 2 Story Homes
Sub-Community Overview: Square Footage | Lot Size | Bedroom/Bathroom Count
Home SQ FT
Smallest: 1,118
Largest: 3,341
Lot Size
Smallest: .01
Largest: .13
Bedrooms
Lowest: 2
Highest: 5
Bathrooms
Lowest: 1
Highest: 5
Sub-Community Overview: Square Footage | Lot Size | Bedroom/Bathroom Count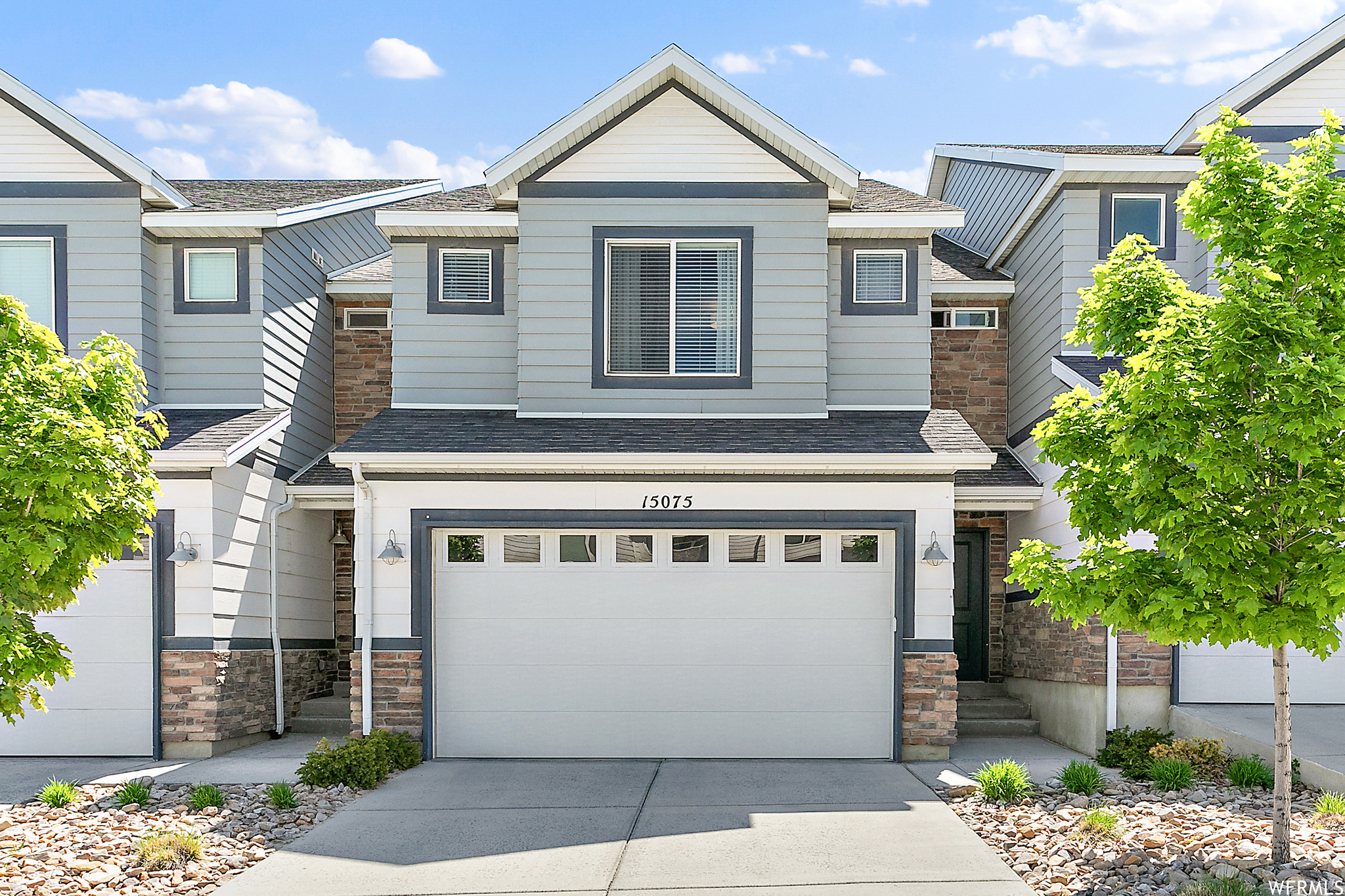 SMALLEST:
2,010 | .03 | 3/1
LARGEST:
2,516 | .05 | 4/3
 Single-Family & Townhome (Mixed)
Sub-Community Overview: Square Footage | Lot Size | Bedroom/Bathroom Count
AT THE POINT SUBSCRIPTIONS
Local At The Point Professional Realtor® 
Tanisia Davis
Becoming a licensed realtor was a natural shift for Tanisia after managing multiple investment properties for both short-term Airbnb rentals and long-term rentals, flipping homes into duplexes, transaction coordinating for a licensed agent, and designing and building real estate property from the ground up.
As a licensed professional Tanisia founded Brick By Brick Real Estate in 2019 with the mission statement "Your Dreams Matter" wanting to support client dreams and joined Homes for Heros in 2023 putting her mission statement into action and supporting those who sacrifice to keep the dreams of all those around them alive.
Tanisia is known for her attention to the documentation and legalities of real estate contracts, superior negotiating tactics, always going the extra mile and providing enthusiastic guidance through each phase of the real estate process. Tanisia specializes in Salt Lake County and Utah County, resell markets as well as New Construction Sales.