Home Selling
Looking to Sell Real Estate
Give yourself the peace of mind when it comes to life's biggest investments by working with Brick By Brick Real Estate.
Start by connecting with a local real estate expert
At The Point is home to Brick By Brick Real Estate and we pride ourselves on being the real estate expert of this community. Knowledge, passion, discretion, and integrity have been the undercurrents of Brick By Brick Real Estate on the foundation of supporting clients and their dreams!
-The Underground Market —
We know about listings months before they hit the market and have private buyer lists offered exclusively to our sellers for off-market and on-market buyer interest. As a result of the high demand to buy in and stay At The Point, we have a high demand for "House Swapping" where buyers will upgrade their homes staying within the At The Point Community.
Many listings are "Sold" in this underground market before they hit the MLS or Public records. Brick By Brick Real Estate offers a HUGE advantage to all those Selling At The Point. With Thousands of direct website visits and home searches being conducted At the Point, this is the ideal place for both buyers and sellers.
Marketing. Experience. Knowledge.
With Brick By Brick Real Estate, we make sure your home has the best marketing and exposure the industry has to offer and with over 20 years of sales experience we will lead your transaction negotiations to meet the unique needs each of our clients possess. We provide luxury as an experience, not a price point. We have a proven process for obtaining your home's highest and best offers. When price can vary based on the marketing, brand collaboration, technology, and negotiation skills of your agent, choose a systematic, planned, and detailed marketing approach to position you to succeed.  Maximizing value and understanding the difficulties to avoid in real estate contracts come from years of experience.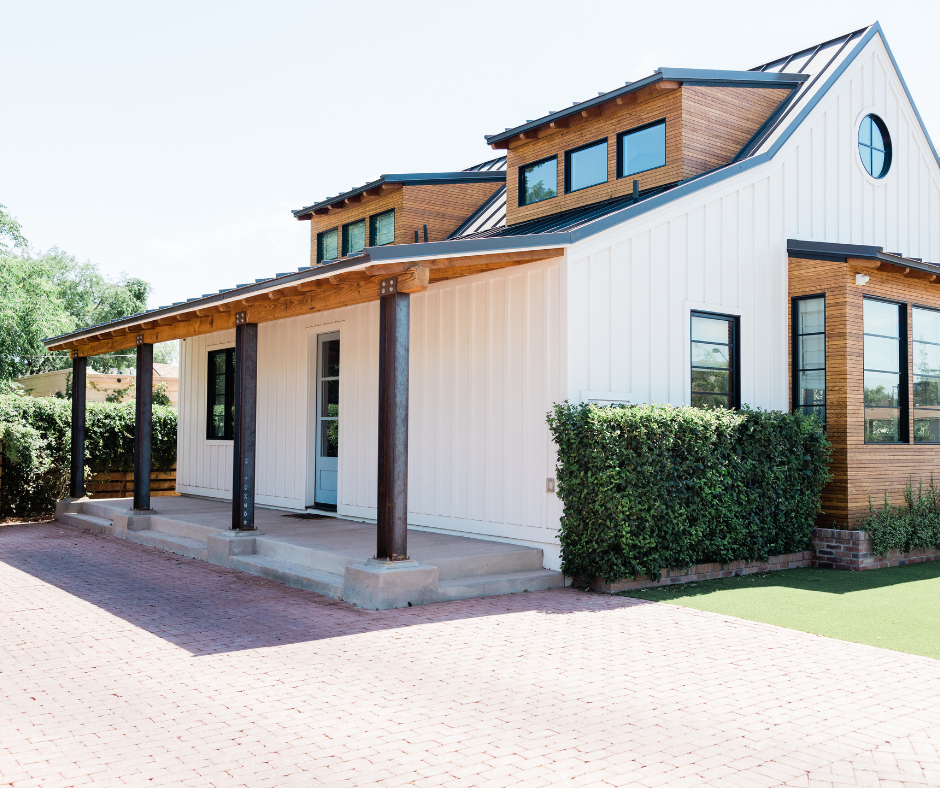 With You Every Step of the Way 
When you sell a home, it's not just about selling an asset; it's about finding a buyer that offers you and your family the best future possible.
As your trusted advisors, our agents are ready to walk you through every stage of your selling journey – from guiding you through getting your home on the market to marketing your property to managing the offer, and closing the process.
Sandra Holladay
07/02/2022
I am grateful to be a part of this amazing team of agents! Tanisia has so much drive and knowledge and really cares about her community. She lives by the brick by brick motto "Your dreams matter." I'm looking forward to moving and shaking the real estate world with Brick By Brick!
Tanyail Wilson
05/01/2022
Tanisia has gone above and beyond what I could ask for! She was quick with responding and really knows her stuff. She was able to negotiate and get me in at a better rate. She seriously goes the extra mile down to writing hand written letters ensuring we close. Thank you BBB Real Estate❤️
I joined the Brick by Brick team a couple months ago as a newer agent and I couldn't be happier. The team atmosphere is great and everyone is always willing to help out when you have questions. There are also many opportunities to get training directly from experienced, successful agents. Would highly recommend for my agent friends.
Elizabeth Moldenhauer
03/01/2022
As a seasoned agent on the team I have found Tanisia and the rest of the team to be great to work with. Very enthusiastic and supportive with just enough push on the accountability side to keep the motivation up. Brick by Brick is geared toward being innovative and cutting edge. I am loving the added energy and drive being a part of the team has brought to my business.
Sydney Mortensen
03/01/2022
I am so lucky to have found Tanisia and Brick by Brick! I finally feel like I have found my place in real estate. She has shared so much knowledge and care with me. Her positivity is insane and her drive matches it.The whole team is great and everyone is quick to share tips, ideas and advice.
Everyone we've talked to with brick by brick has been kind and professional
We love all of the events and support Tanisia does for the Bluffdale community.
Tanisia and Megan have been great to work with. They are very patient with us as we try to find our "Forever Home". They are detail oriented and very professional. They answer any questions we have and get more information for us when we ask for it. They are even willing to show us home on weekends when most realtors are not willing. If you are looking for a real estate company that really cares about you as a customer, this is the company to choose.
I loved working with Tanisia. Even though the sellers had tons of other offers on the table that were $30K+ more than ours, she convinced their agent that they should accept our offer. She looked into so many details for us like local codes and regulations to make sure this house would be right for us. She truly went above and beyond, and provided so much information and insight that I needed. Her experience in construction and with investment properties really helped me make an informed purchase decision, and also to make good decisions after the purchase.
Tansia is absolutely amazing and does a lot for the community here in Bluffdale. If you are looking for a good real estate agency I highly recommend Brick by Brick.