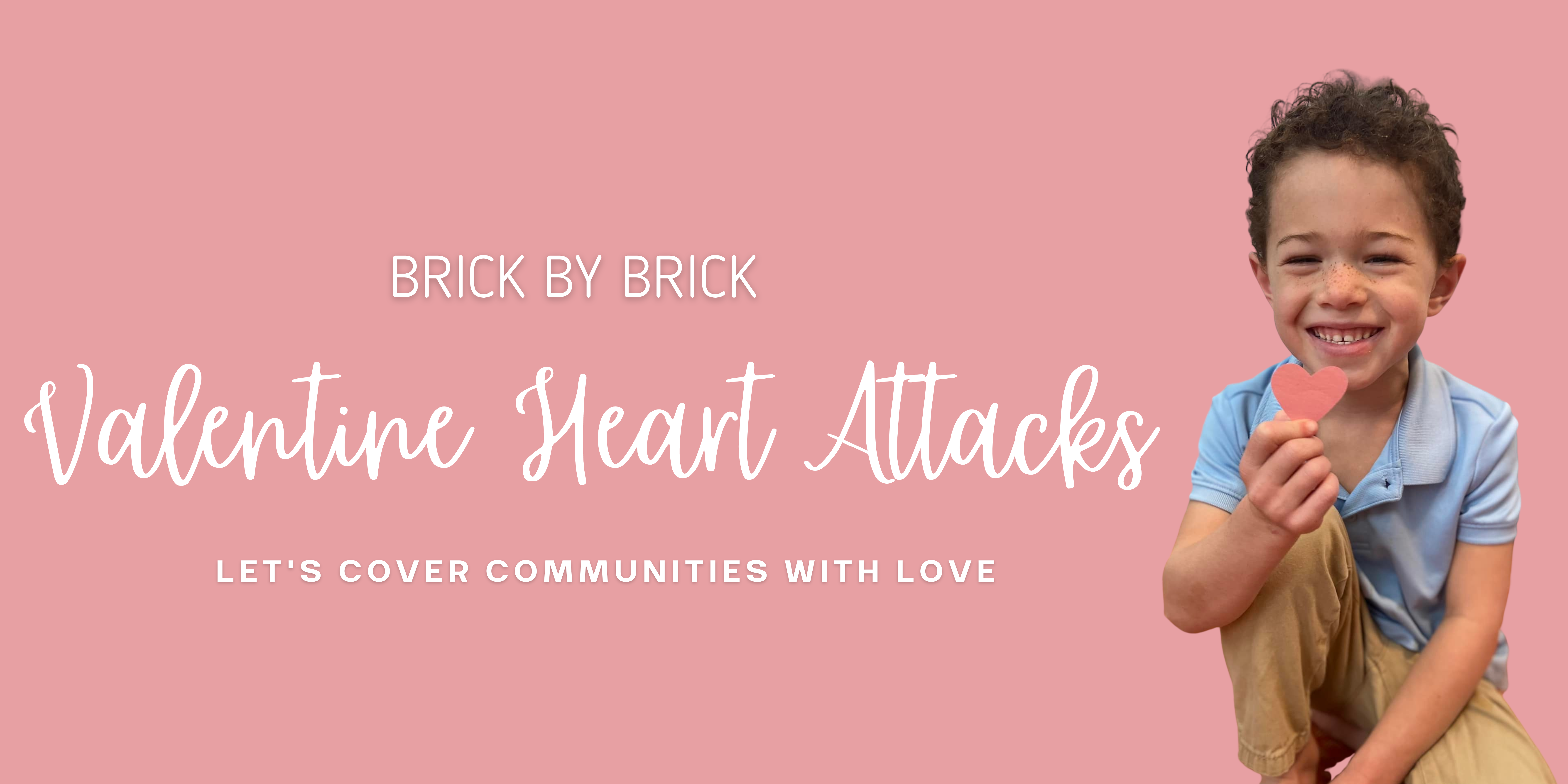 Spread love one heart attack at a time
Create a heart attack kit that consists of an envelope, window/door signs, and instructions.

Write or print words of love + support on hearts and cut them out.

Choose a neighbor and secretly tape the hearts all over their door.

Put the envelope of door signs + instructions inviting them to hang the "We have been attacked" sign + follow instructions to attack another home.
Happy Attacking!!!
How to Create a Heart Attack Kit